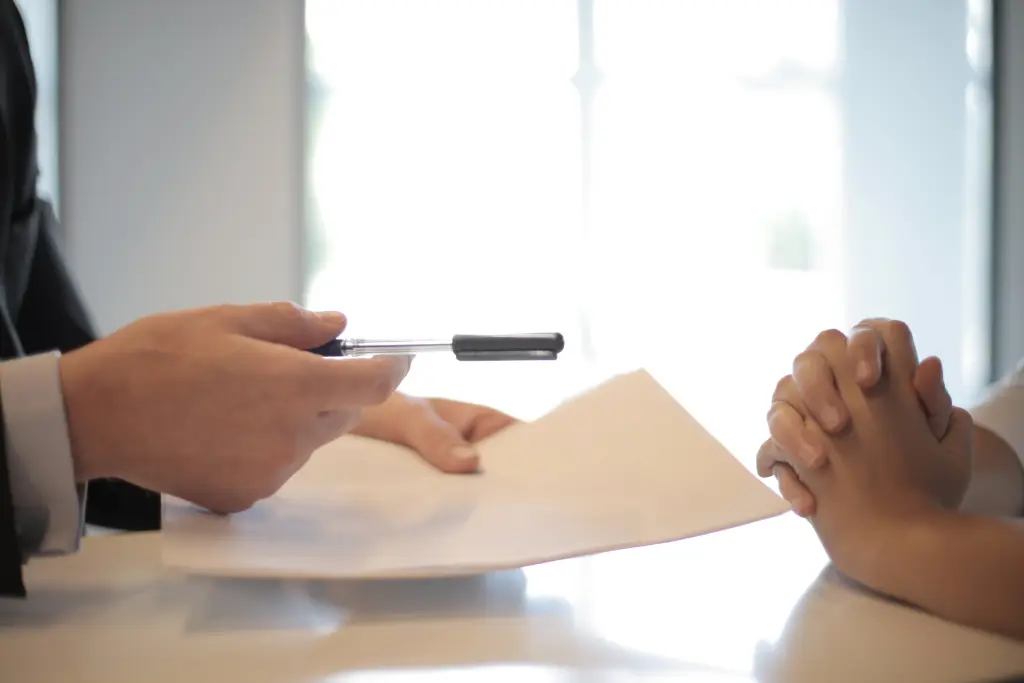 Are you in need of a notary public, but are unsure of where to begin? And, how do you find one that's qualified to help with your business transaction? Even if you haven't needed one up until now, there's a high likelihood you will at some point. Navigating the process of finding a notary professional can feel daunting, but the first step is to understand the services offered.
Let's explore how the process works.
Who Can Become a Notary Public?
The eligibility criteria to become a notary is different for each state. You must be at least 18 years of age, a legal resident, and receive application approval for the state in which you reside. After you're issued a commission certificate, receive a surety bond, file your paperwork with the notary regulating official, and obtain your supplies, you can perform notarial acts.
What Duties Does a Notary Public Perform?
A notary public or sometimes referred to as a notary or notaries public, is an individual who has been state-appointed as a public officer that serves as an official and impartial third-party witness. The transactions performed are referred to as notarial acts or notarization.
The duties include:
Administer oaths or affirmations
Attest to photocopies of documents or authenticate the execution of documents
Certify contents of a safe deposit box
Exemplifications and notarial copies
Prepare marine or ship's protests in cases of damage
Protest notes and bills of exchange
Provide notice of foreign drafts
Solemnize marriage
Take acknowledgments (Affidavits, statutory declarations, deeds, other conveyances), including from witnesses
Validate the signature of a person
Verify vehicle identification numbers (VIN)
Other acts depending upon the jurisdiction
What Types of Documents Can Be Notarized?
The different types of documents fall under the following categories:
Financial Documents
Mortgage closing documents
Property deeds
Loan documents
Specific types of credit or loan documents
Legal Documents
Beneficiary designation
Wills
Trusts
Last will and testament
Power of Attorney (POA)
Advance Directives Living Will
Advance Health Directive
Advanced Directives
Executorships
Custody and guardianship agreements
Court Documents
Business Documents
Articles of incorporation
Memorandum of understanding documents
Vendor contractors
Commercial leases
Employment contracts
Construction and loan agreements
Motor vehicle bill of sale
DMV VIN Number Verification
Notary to add or remove a name from a title
Handgun permit
Promissory note agreement
What Kind of Notarization Do You Need?
When you require notarial services, let the notary know what type of notarization you'll need. This will be dependent upon what documents you're getting notarized.
The purpose of the notarization is to ensure you are who you say you are, not signing under duress, and aware of what you're signing. These fall into one of three categories:
Acknowledgment: This confirms you're who you say you are and signed the document in the presence of a notary.
Jurat: This ensures your signature has been witnessed and swear the content is genuine.
Copy Certification: This affirms the copy is an exact match of the original.
Where to Find a Public Notary Near Me
There are a variety of ways to locate a notary, which range from visiting a local financial institution, shipping store, or simply researching online. When completing an internet search, use the keyword phrase "mobile notary near me" to find a notary that's close by and easily accessible.
Whether you need a witness or legal documents notarized, do your research to find the right notary service for your specific needs. When choosing a notary, consider location, specifications and qualifications, fees, association memberships and credibility. Most importantly, make sure you select a notary that understands your state's local laws.
Notary Services of Pompano Beach 24/7 & Mobile
Notary Services of Pompano Beach 24/7 & Mobile, a locally owned and family-operated mobile notary public certified signing service, is available to assist you with all of your notary public needs. We offer a professional private notary service at competitive fixed-fee rates. Contact us to schedule your consultation today!
Leave A Comment
Related Posts