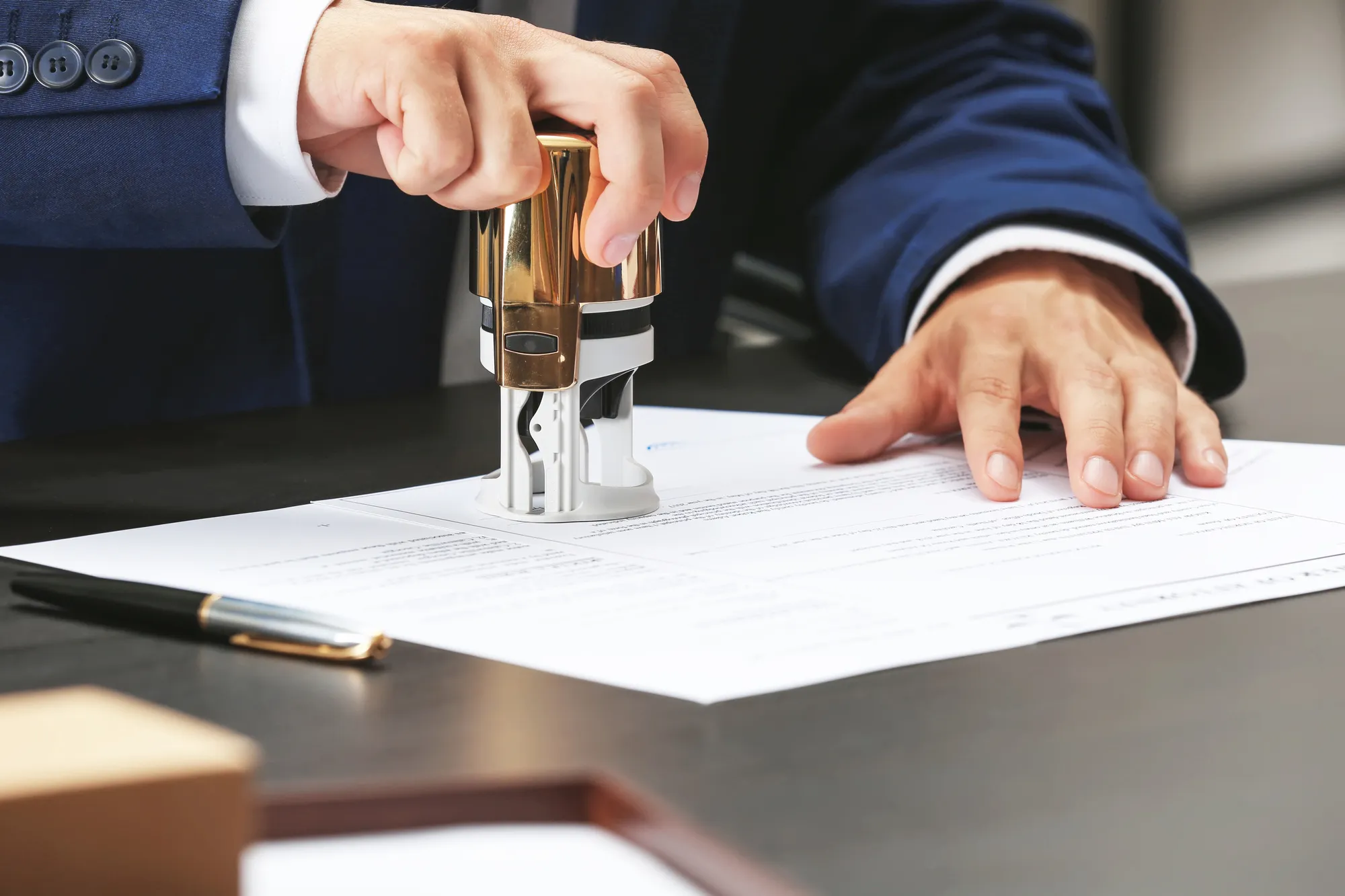 There is a thin line between a lawyer and a notary public, but it's important that you understand the difference. These two officers play a critical role when it comes to notarizing a legal document by ensuring that your documents are processed correctly but they do serve different purposes. At Notary Services of Pompano Beach 24/7 & Mobile, we are strictly a Notary public firm.
Differences Between Lawyers and Notaries
The main difference between a notary and a lawyer is that a lawyer can represent their client in a court of law while a notary cannot.
Lawyers and legal officers require a higher level of education and they can specialize in different areas of the law. They can represent their clients in a non-contentious matter. Notaries on the other hand undergo rigorous schooling to achieve certificates but are not required to complete law school. They represent their clients in non-contentious matters.
Notaries do not get involved in litigation but are able to handle documentation of legal transactions and refer to a lawyer if courtroom representation and litigation are necessary.
Notaries are strictly involved in areas where an agreement has already been reached. They are tasked to guarantee the fairness and legalities of all transactions and documents that their clients present.
When to Hire a Notary Public Instead of a Lawyer
When you are seeking assistance pertaining to real estate and other non-contentious matters, it will be more beneficial to hire a notary public than a lawyer. Notaries are the best choice when it comes to the following issues:
Real estate documentation and conveyance- These are the documents pertaining to your estate planning needs
Preparation of wills- Your last will and testament
Power of attorney- The authority to act for another person in specific, legal, or financial matters.
Representation agreements- These can be business agreements and contracts
Advanced Directives-A legal document stating a person's wishes about receiving medical care in case they become incapacitated and are not able to sound medical decisions.
When to Hire a Lawyer
A lawyer can represent you in court while predicting possible outcomes in different cases.
Lawyers are qualified to oversee the registration ad signing of legal documents
Lawyers are qualified to give legal advice to their clients on different matters, unlike notaries who are not legally not supposed to offer legal advice.
If you need notarization services for a legal document, it's important to understand the difference between a lawyer and a notary public. A lawyer is licensed to give legal advice and represent clients in court, while a notary public is authorized to administer oaths and certify documents. Notary service is an important part of the legal process, so if you need this type of service, be sure to contact a reputable company that can provide you with accurate and reliable notarization services.
Notary Services of Pompano Beach 24/7 & Mobile
Notary Services of Pompano Beach 24/7 & Mobile, a locally owned and family-operated mobile notary public certified signing service, is available to assist you with all of your notary public needs. We offer a professional private notary service at competitive fixed-fee rates. Contact us for your consultation today.
Leave A Comment
Related Posts