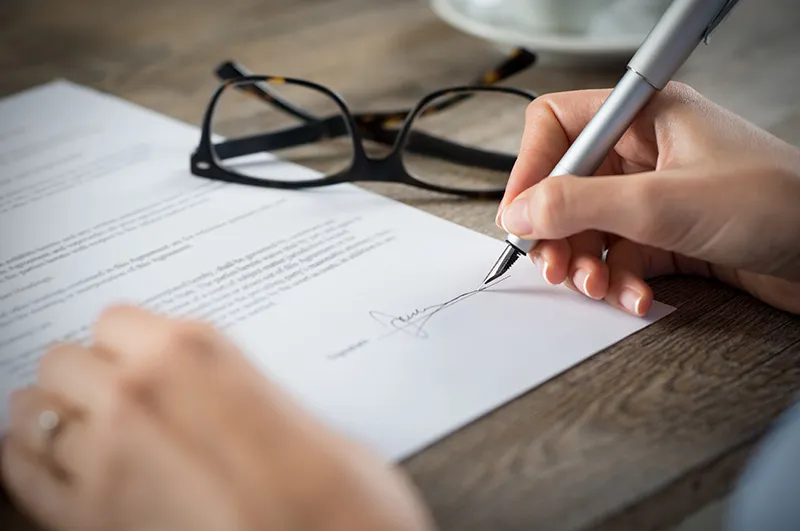 Do you plan to buy a home? Have you started looking around for one yet? Have you thought about hiring someone to help you close the deal when the time comes to do so? If that's where your head is at right now, then it might be worth your while to understand the difference between a notary, notary public, and signing agent!
What is a Notary?
Simply put: Notaries are legal professionals who can perform certain duties like verifying signatures and witnessing written documents. A notary is "one who is appointed to take Depositions or Proofs of any kind." In this example, the word "one" refers to the person in charge of performing notarial duties.
What is a Notary Public?
A notary public is different from a notary. A notary public refers to "one who holds an Office relating to Notarial acts." In other words, it is more concerned with the person who performs the duties as opposed to those being performed.
A notary public is someone who has been appointed by a state government to serve as an impartial witness when legal documents are signed. In many cases, the person who needs a document witnessed and notarized is buying or selling property. Sometimes, people will ask a co-worker, a friend, or a family member to witness their signature on a document. In all of these circumstances, it is prudent to have the person who witnesses your signature do so in a professional capacity.
Notary publics have been trained in impartial witnessing and will be able to offer suggestions about how documents should be prepared before they are signed in front of them, but are unable to officially notarize them.
What is a Signing Agent?
A signing agent is someone who has been trained by a company that specializes in closing real estate deals. This training ensures that the signing agent understands what needs to be done when closing a deal and literally follows instructions provided by the company.
A signing agent cannot provide legal advice and is not responsible for explaining what a document says, but can offer suggestions about how to get the deal closed.
When you're working on a large project such as a new home, it's important to stay organized and keep track of all your paperwork, and to ensure that it is properly authenticated. Having a trusted and certified notary on hand is important for ensuring that your process runs smoothly!
Notary Services of Pompano Beach 24/7 & Mobile
Notary Services of Pompano Beach 24/7 & Mobile, a locally owned and family-operated mobile notary public certified signing service, is available to assist you with all of your notary public needs. We offer a professional private notary service at competitive fixed-fee rates. Contact us to schedule your consultation today!
Leave A Comment
Related Posts