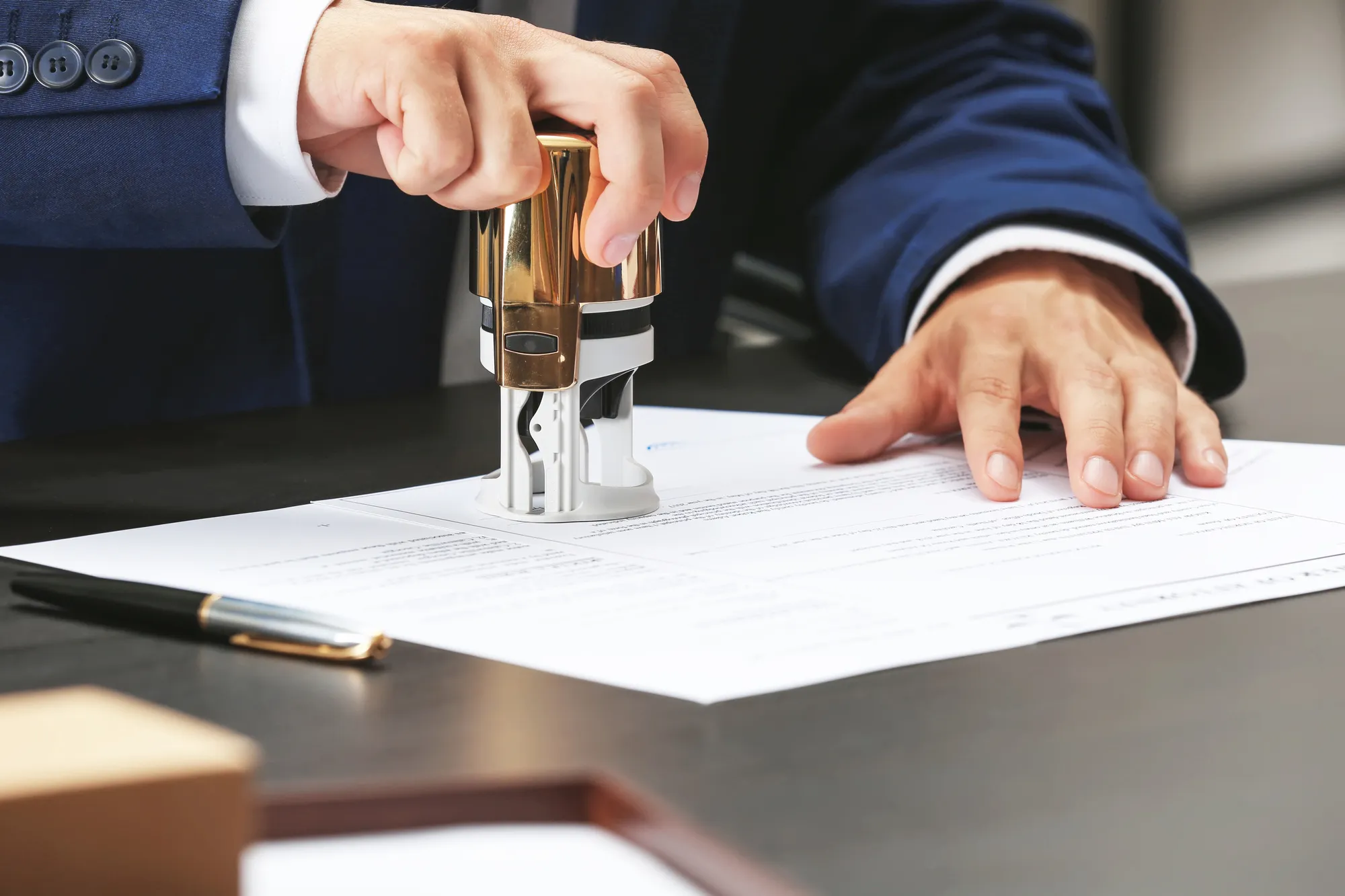 No more than a stone's throw away from Pompano FL is Deerfield Beach FL, a city that we are proud to offer our notary services to the residents and businesses of! We are a mobile notary service, which means that we will come to you, whether you are at your home, office, or even a local coffee shop. Our mobile notary services are available 24/7, and we offer convenient appointment times that will work with your schedule.
Our Focus
Our only focus is to notarize our clients' documents correctly the first time. We work as Florida Mobile Notary Publics only. We are not a booking service, side gig, or hustle. We're all notary public all the time 24/7-365!
Mobile Notary Services
Whether you need a notary for your personal documents or your business documents, we can help. We are experienced in handling all types of mobile notary services, including but not limited to:
Acknowledgments
Affidavits
Depositions
E-Notarizations
Jurats
Oaths and Affirmations
Subscriptions
Why Choose Us?
There are many reasons to choose us for your mobile notary needs, but here are just a few:
We are available 24/7, 365 days a year
We offer convenient appointment times
We come to you – we're a mobile notary service!
We are focused on providing quality notary services
We are certified and insured
What Do Your Clients Have to Say?
Our clients are everything to us, and ensuring they're satisfied and taken care of is our top priority.
Here are what some of them have had to say about us:
"Excellent service!" – Alan is there for you.
"Very friendly and kind. Quick and responsive to your needs, will meet you at your convenience. I am very satisfied with his notary services." – John
"Alan was professional, early, kind, and efficient. Could not ask for anything more thank you! Highly recommended!" – William
"Thank you so much for being available on a Saturday. I really appreciate your easygoing approach and flexibility." – Karen
How We Work
You can schedule your notary appointment with us online or by phone here at (754) 444-9958. Once we receive your request, we will send you a confirmation email that includes all of the details of your appointment and a link to our online scheduling system.
At the time of your appointment, one of our certified notaries will arrive at the specified location with all of the necessary equipment to notarize your documents. After your documents have been notarized, we will provide you with a copy for your records and file the originals with the state of Florida.
Leave A Comment
Related Posts