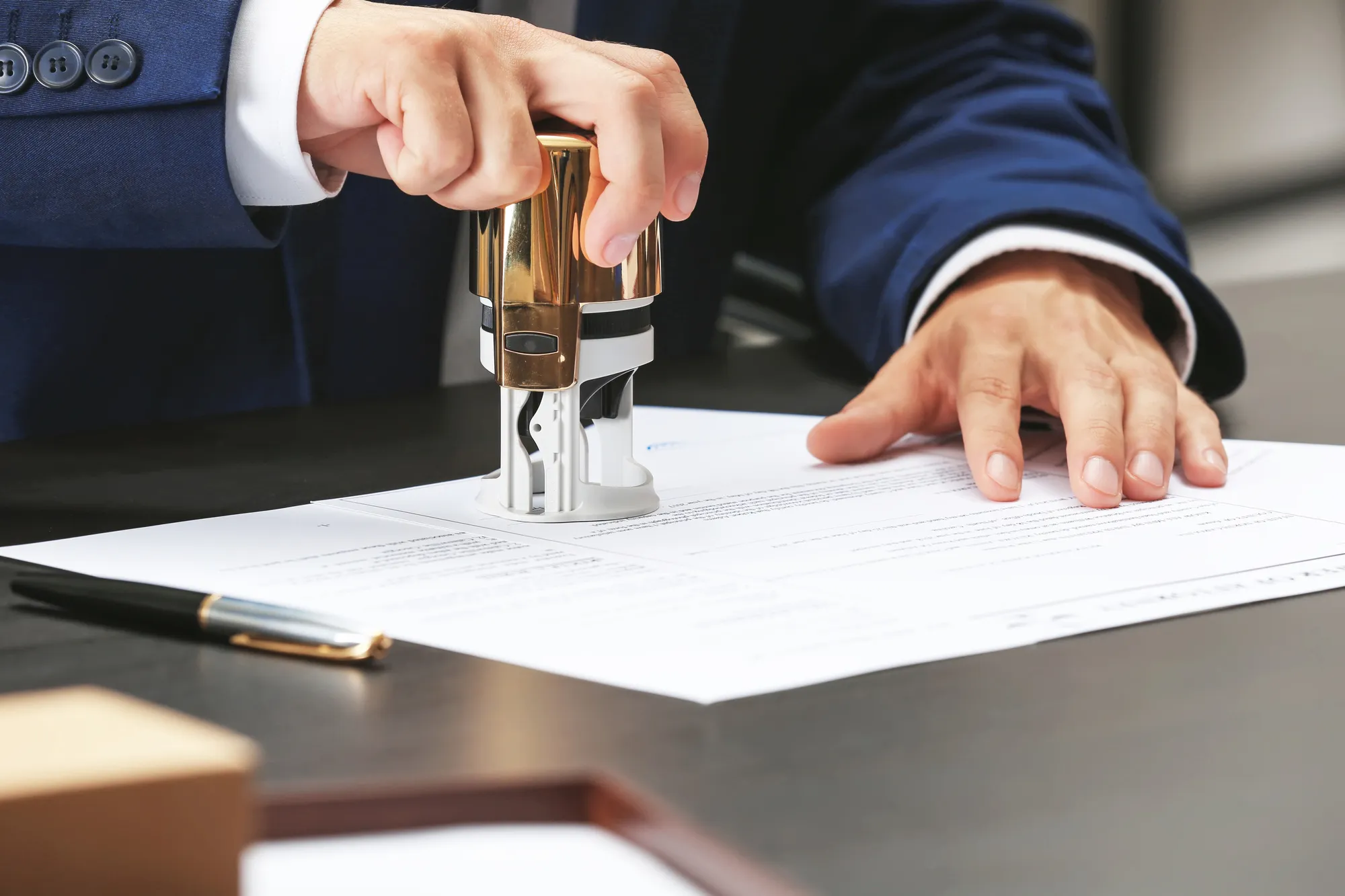 A Notary is a state-appointed official who serves the public in non-contentious matters concerning general financial transactions, estate planning, deeds, powers of attorneys, and business contracts.
Functions of a Notary public
Validate signatures of persons in a transaction
Administer oaths and affirmations
Take affidavits and statutory declarations
Authenticate the execution of documents
Take acknowledgments in deeds
How to become a Notary
Take the notary education course.
Like any other profession, you need a training course to become a qualified Notary public. If you are a first-time applicant to the notary commission, you must submit proof that you have completed at least three hours of interactive classroom instructions.
The Department of State's Notary Education Program emphasizes this requirement,
and the training can be taken online free of charge at http://notaries.dos.state.fl.us/education/index.html.
Contact a bonding agency
Once you have completed the education course, you should contact a bonding agency in Florida where you will make a one-off payment. You will then receive your application, pay the state fees, write your notary bond, and receive your notary seal.
The bonding agency will provide the surety bond required for a notary public to receive a commission. The State of Florida fees are $39, but the bond premium and notary seal fees are competitively priced.
Complete the application
The bonding agency will provide you with an application that you should complete honestly, and all the necessary materials submitted. In cases that you are a convicted felon, or you are on probation, you should submit these additional documents: –
A written statement stating the nature and circumstances of the charges against you
A copy of the judgment and sentencing orders
A copy of the Restoration of Civil Rights certification if you are convicted.
Submit the application
Once you have completed the application, you should submit it through the bonding agency you are working with. The agency will then submit your application to the state for review. You can follow up on your application's status through your bonding agency.
 Application Acceptation
Once your application has been approved, you will be able to receive your commission certificate and notary seal from your bonding agency. Make sure that you confirm that the information on the seal and certificate are correct and match your submitted details. Once all these have been done, you can proceed and start performing your duties as a notary public.
Application Denial
Do you know that your application to be a Notary public can be denied? The Governor of Florida decides to appoint a notary public. This decision is, however, not subject to review. If your application is rejected, you should re-submit your application after one year of your previous application. When reapplying, provide supplemental materials to support your fitness to serve as a notary, like recommendation letters.  
Notary Services of Pompano Beach 24/7 & Mobile
Notary Services of Pompano Beach 24/7 & Mobile, a locally owned and family-operated mobile notary public certified signing service, is available to assist you with all your notary public needs. We offer a professional private notary service at competitive fixed-fee rates. Contact us to schedule your consultation today!
Leave A Comment
Related Posts