Professional and Expedient Notary Public/Certified Signing Agents.
We provide professional, reliable, on time mobile notary public signing agent services to title companies, mortgage lenders, real estate professionals, lawyers and the general public. We have extensive experience with real estate closings including purchases buyers & sellers, refinances or (HELOC) Home Equity loans. Whether it's a 1st or 2nd mortgage closing you can rest assured that we have the knowledge and experience to walk your customers through their documents.
Estate, trust and power of attorney documents that require 1st and 2nd witnesses are never a problem.

Best Notary Public Advice
We are NOT a LAW FIRM and Cannot Give LEGAL Advice. We can help you with general notary public and Florida apostille questions. Please note that in some cases we might not be the best fit for your notary public needs and don't mind referring you to another business that's better suited to help you.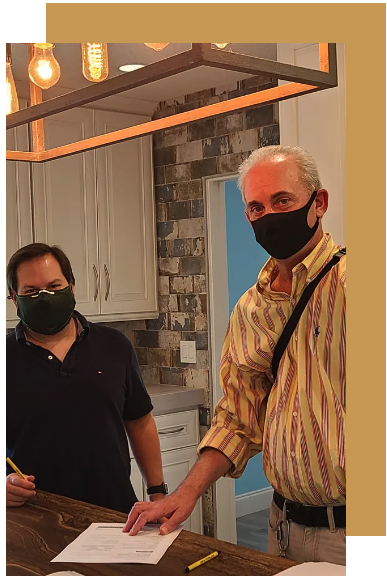 Our Services
All of our staff has been certified, background screened, licensed and bonded by the National Notary Association.
Call or Text us anytime at 754-444-9958 for a smooth and pleasant signing experience!
What Our Clients Say
Alan and the team were fantastic. Reliable, helpful and new what they were doing. I would definitely recommend this notary service
William Langeland
2022-05-16
Alan was professional, early, kind, and efficient. Could not ask for anything she, thank you! Highly recommended!
Alan was fantastic. I needed an appointment for mobile VIN verification at my home. He was able to come the same day. He is a very nice, professional and knowledgeable person.
Excellent service! Alan is there for you. Very friendly and kind. Quick and responsive to your needs, will meet you at your convenience. I am very satisfied with his notary services.
priscila desouza
2021-08-19
Great service! Absolutely 100% recommended. Helped me with an amazing attitude and atmosphere. Super happy and satisfied
Thank you so much for being available on a Saturday. I really appreciate your easy going approach and flexibility.
Angie O'Gieblyn
2021-07-18
Excellent service! Quick, professional, and kind!
WyldLyfe Outdoor Adventure Network
2021-07-16
Alan with Notary Services of Pompano Beach is Awesome! He is a really nice guy and very professional. Alan goes out of his way to help his clients and customers and I would highly recommend using Notary Services of Pompano Beach 24/7 Mobile for all of your notary service needs.
BEVERLY ARMSTEAD
2021-06-18
If ever there was a need for more the 5 stars its now. Alan goes above and beyond. He was very accommodating when taking a last minute, urgent appointment. He was very kind and patient with my mother and I couldn't be more appreciative. If you need a notary, stop looking and call Alan!
Book Your Appointment Now!
Just send us the relevant paperwork for attestation and book an appointment in advance.
It's that easy.
We offer a professional private notary service at competitive fixed-fee rates.
When booking mobile notary service just request a witness or two.
Notary Services Of Pompano Beach 24/7 & Mobile,
By appointment only.
Please call before stopping by due to COVID-19
Get an Appointment Today!